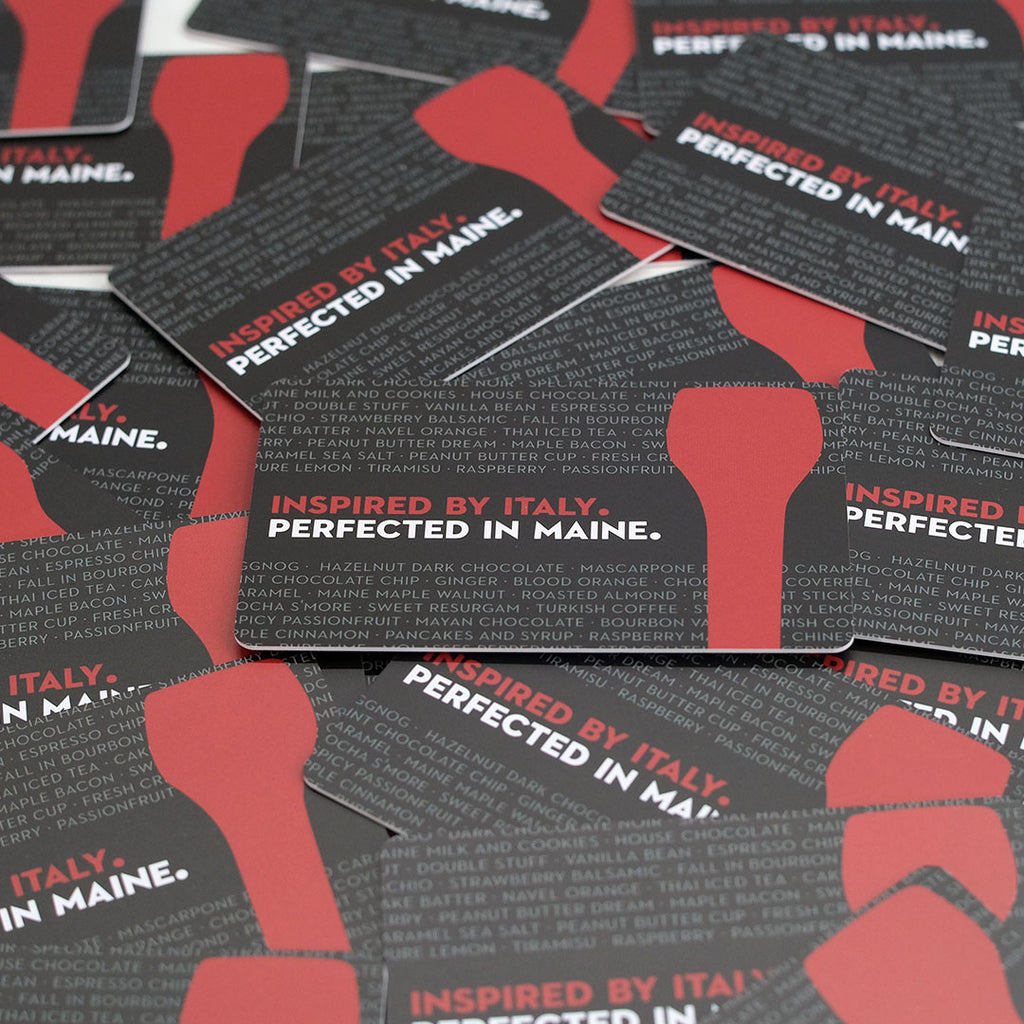 Gelato Fiasco Gift Card
$ 5.00
Gift Card for Maine Stores
Good for gelato, coffee, and everything else we sell in our store, gift cards never expire and can be used at our stores in Brunswick and the Old Port.

Gift cards can be sent to you or your recipient. USPS First Class Mail is $1. You'll be invited to write a gift message during checkout.

We mail out gift cards within 3 business days of placing the order. We do not offer e-gift cards.
For your reference, current gelato dish pricing including tax:
Treat: $4.25
Small: $5.25
Medium: $6.25
Large: $7.25
Create-a-Pint: $10.75